Loch of Skene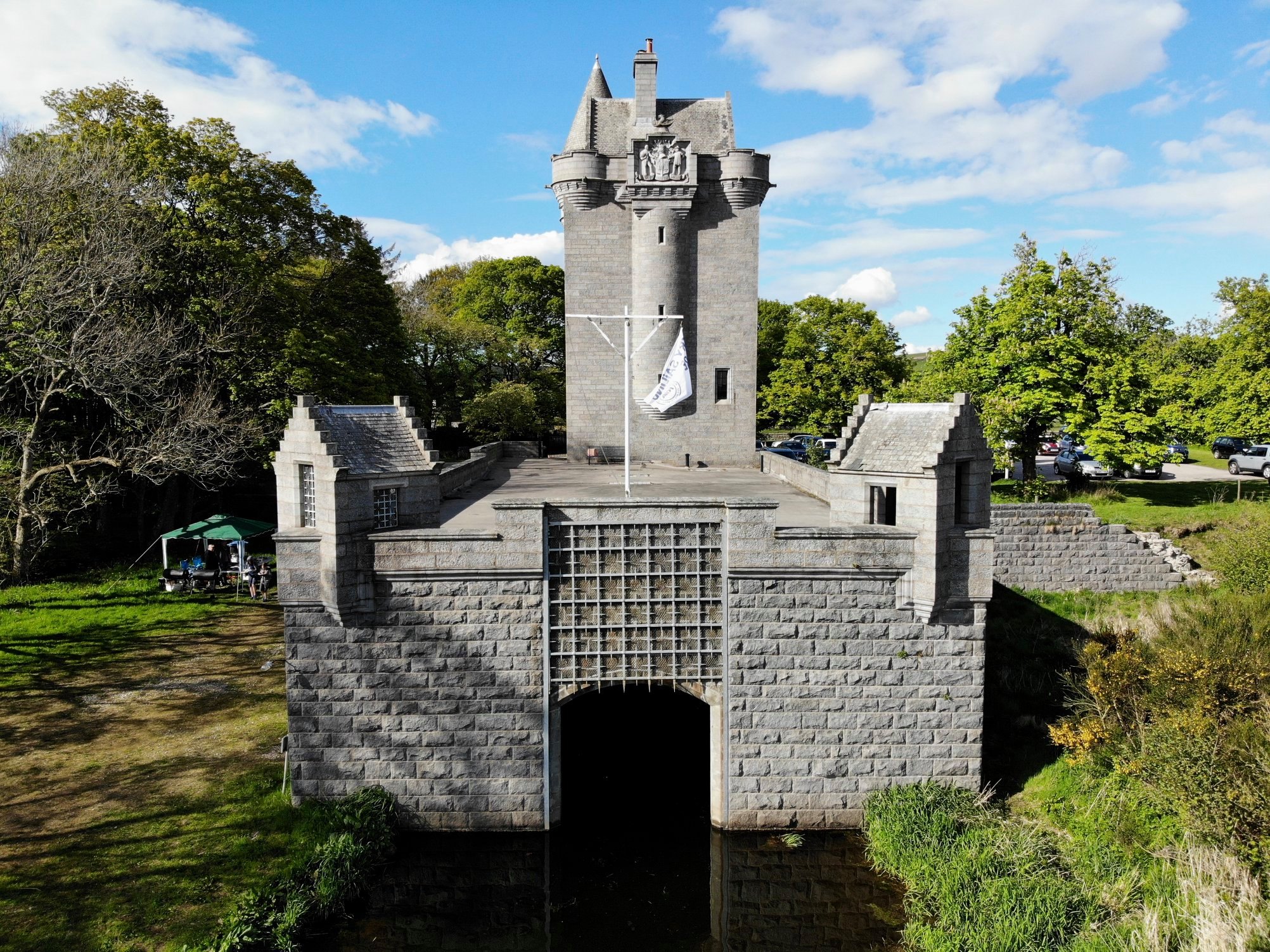 Loch Skene is about 9 miles West of Aberdeen. The towers are easily spotted whilst driving along the A944 Westhill to Alford road, just past Elrick. Our post code is AB32 6 YJ
The loch was hand-dug as part of a work creation scheme in the big recession of the 1920s. The loch is about 1 mile across, though only 6' deep. This loch is now a Site of Special Scientific Interest (SSSI) for overwintering waterfowl. Dunecht Eastate, who won the land commissioned Marshall Mackenzie and Son in 1922-3 to construct a pair symmetrical 4-storey tower houses with battlemented parapets cape-houses and circular stair towers with heavy gate piers with griffons and immense wrought iron gates between. They look a bit like wee castles and are Grade A listed.
ASYC is allowed to use the basement of the Southerly tower, which contains a boathouse with portcullis gate. Very handy to keep our extensive safety boat fleet safe. Facilities here are "a tad" basic. The basement of the tower has a vaulted ceiling club room, separate Ladie's changing room, a single toilet and the gents get changed in a tent in the boat house. It is usually colder inside than outside in the boat park, so quick changing is recommended. The club room has an urn for endless hot drinks and some pre-packed snackies that can be purchased.
Sorry, no hot showers or heating to speak of, but full marks for being one of a kind.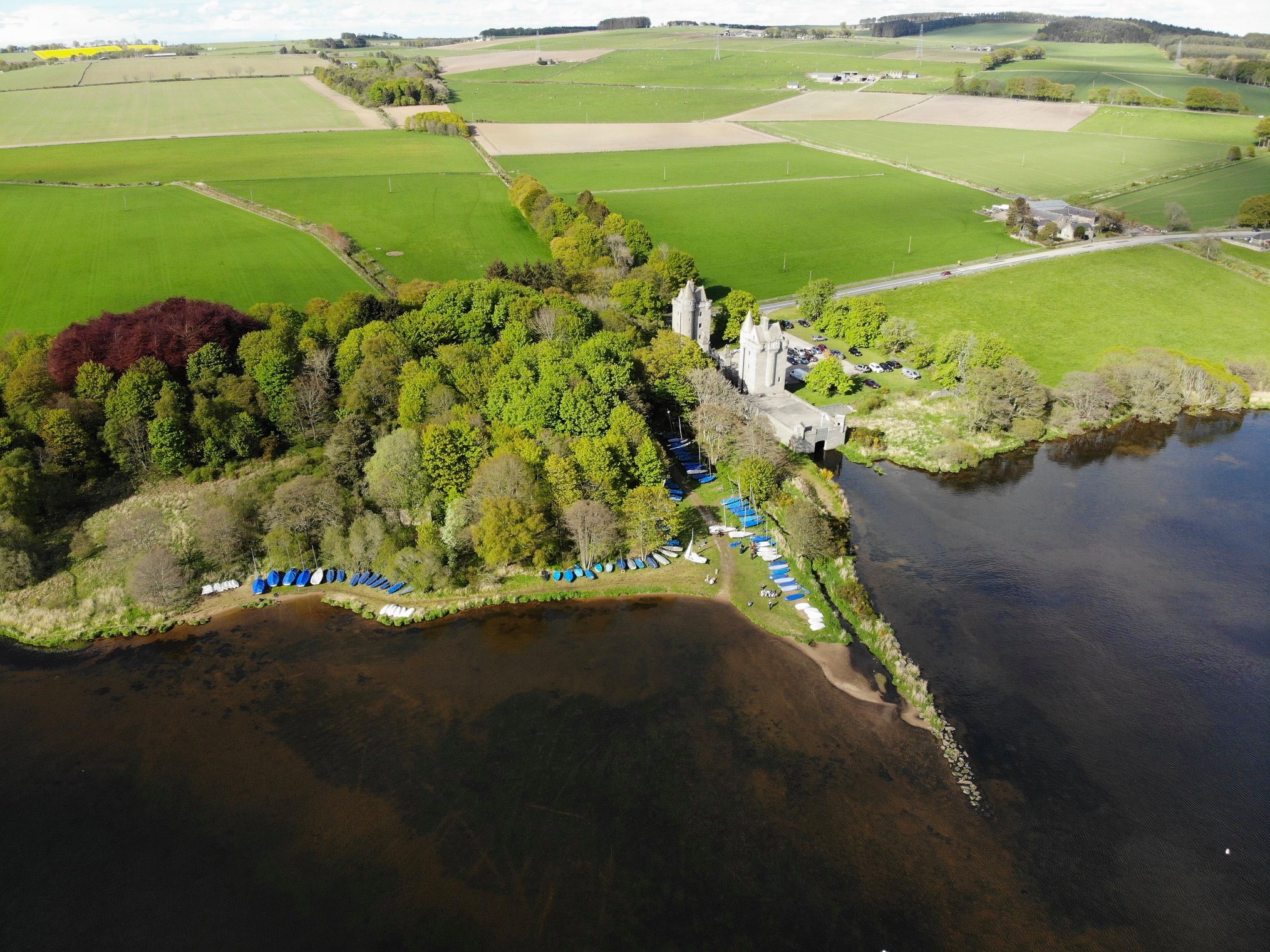 Dinghies are parked on the grassy shore adjacent to the Loch. Since the water level in the Loch is regulated by a dam, there is no risk of flooding, and boats can be parked just a few metres from the waters edge. The loch supports concentrations of wildfowl in autumn and winter in particular greylag geese, goldeneye ducks and pink-footed geese. Common gulls are also found on the loch. In the spring over 100 swans swim and breed around the loch. In the evenings sandmartins and bats swoop around the dinghy park and loch, hunting for insects. A temple folly on the far side of the loch lures you out on the water. The sweet waters of the loch are an excellent venue to learn to sail. In the absence of much swell, waves tend to be few and winds shift around the edges where tall trees stand and reeds groww in the shallow waters. We share this venue with Aberdeenshire Sailing Trust, who offer sailing sessions for adults, children and special groups, as well as SPLASH, who offer taster sessions for constituted groups such as Scouts in their fleet of Optimists. The waters warm quickly in the spring as the loch is very shallow (never more than about 6' and very shallow round the edges) and Blue-Green algal brooms close the loch to on-water activities in the summer months and we move to Stonehaven at the end of May.